Lessons?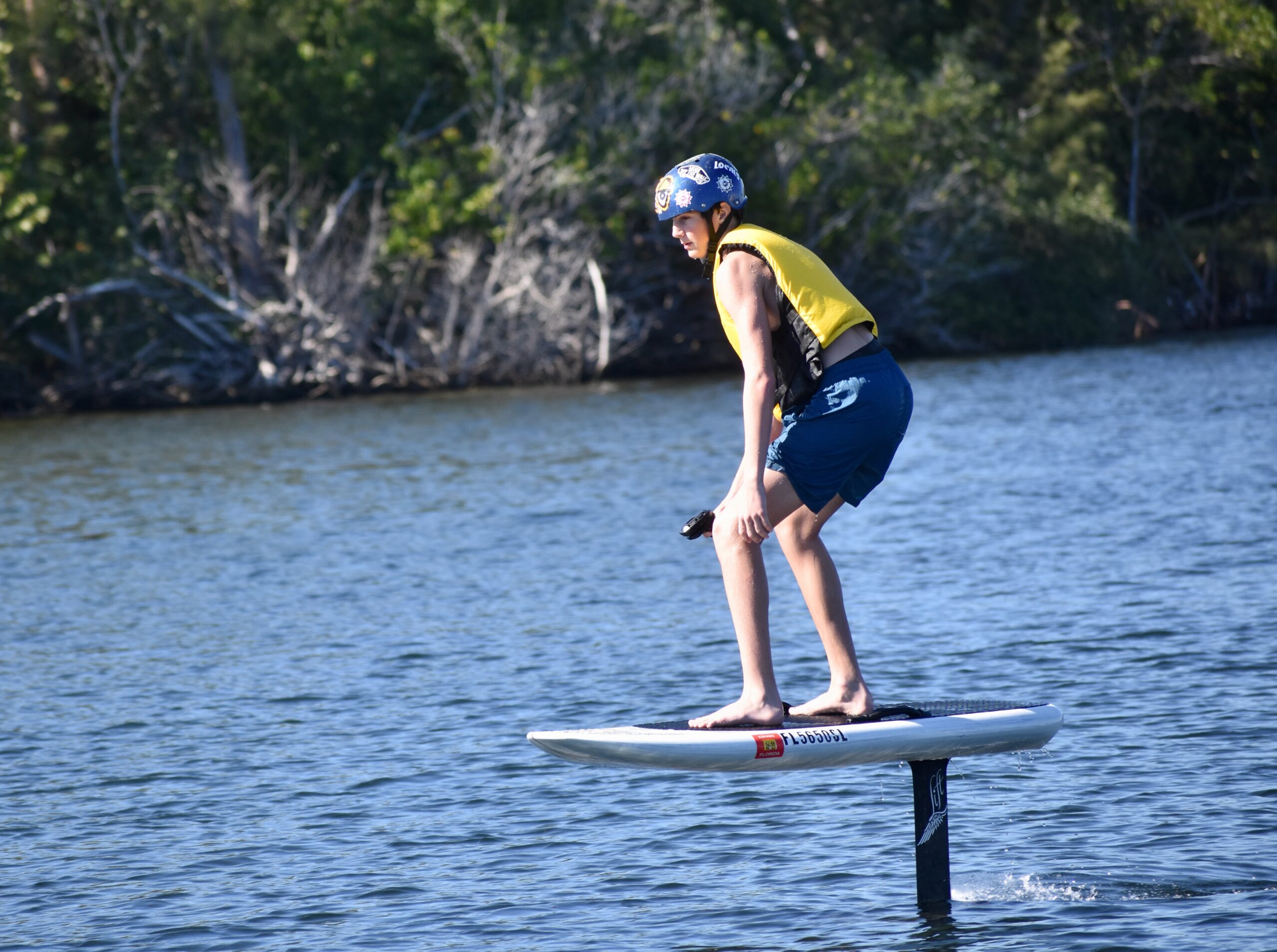 Initial lessons are 1.5 hours and are done at our facility on lake Houston. We recommend bringing a towel, sun screen, and a change of clothes.
The lesson will start off going over the basics of eFoiling. We will then practice transitioning from your stomach to your knees to your feet with a board on solid ground. We will review how shifting your weight will impact the board.
The eFoil has a special remote control that allows the rider to control the speed of the board. We will spend time going over the controller, the different features, and how to remain safe while handling the controller.
Then we will fit you out with a life vest and helmet before getting in the water. This is when the fun begins. You will get comfortable cruising around on your stomach, then on your knees, and finally standing up. Once you get comfortable standing you will shift your weight and start gliding above the water. It is and addicting feeling that will have you craving more.